Staples is my favorite office supply store, especially since it started carrying products from
Poppin
, Poppin has my new favorite pens.
Unfortunately, I use
a lot
of paper. I also work with students and start-ups who need to budget their money carefully, so I am sharing my tip for getting free paper from Staples.
Right now,
Staples has two coupons for paper
(expiring March 22, 2014). One is for a free ream of
HammerMill Copy Plus paper
. The other is for a free
five-ream case of Staples Copy Paper
.
The coupons provide a discount on each item and then you submit the receipt for a rebate for the rest of the cost. The rebate comes as a Visa card that you can use anywhere.
Here is the cost breakdown for the 5-ream case: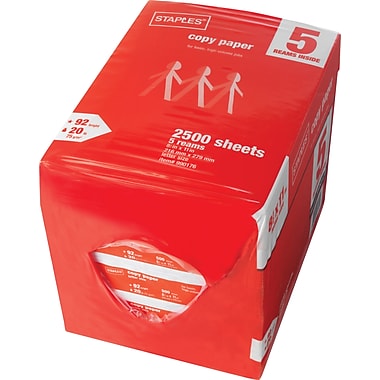 Cost: 26.99
Coupon: -9.99
Total: 17.00 + tax in Maine = 17.94. I paid this amount when I checked out.
Here is be cost of the ream of
HammerMill Copy Plus paper
: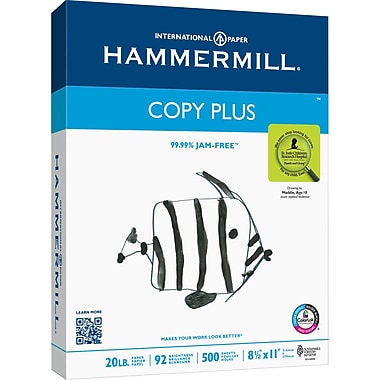 Cost: 7.99
Coupon: -3.99
Total: 4.00 + tax in Maine = $4.22. I paid this amount when I checked out.
Total paid at time of purchase:
22.16
Rebate Value:
21.00
Total Cost of Paper:
1.16
Then, Use the Easy Rebate Submission Website
The rebate information automatically prints with the receipt eliminating the need to look for or ask for a rebate form at the store. I always use the
Staples easy online rebate submission website
to submit my receipt information. I could also mail the information to Staples, but that means I have to find a stamp and an envelope. The website is very easy to use and free. In a few weeks, I will receive a Visa card in the mail for $17 for the case of paper and a check for $4 for the ream of paper. I prefer and love the rebate Visa card instead of a check that has to be deposited. I can use the Visa card anywhere. But, of course, I won't turn down a rebate in check form either.
Here's a Bonus Tip:
I always save the Visa card to use next time I see a free offer for paper. Aside from using my own cash the first time I took advantage of the free paper offer (and I got that back with a rebate), I usually don't have to pay much with my own cash up front.
For example, for this trip, my VISA rebate card had $19 on it. My total purchase, 22.16 - $19, means I paid only $3.16 of my own cash for 6 reams of paper. I will keep this cycle going by saving the next VISA card that I receive.